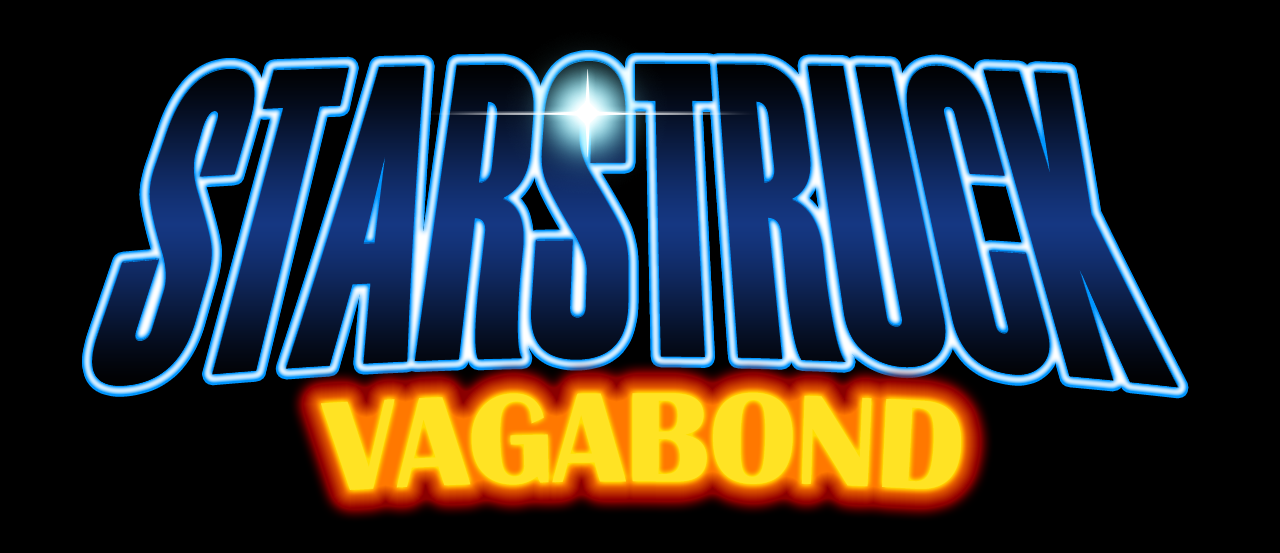 Starstruck Vagabond
Version 0.1.7 available now: more bulletin board jobs and visual polish
---
Hello Vagabonds! Fairly big update for you. It started as a smaller update but then Dev Diary got pushed back a week and I've taken the opportunity to do a lot of spring cleaning and adding of general polish to the build. So in version 0.1.7, there's a couple of significant additions: firstly, you can now access bulletin board jobs from the cockpit Comms menu. That was necessary because I've added a few more job types that centre around the inflight minigame, to give you something to spice up interplanetary journeys, and I wouldn't want you to have to go down to a planet to get started on them.
This does mean that you will have to start a new save to enjoy the benefits of this update, as the sector jobs throughout the universe get mapped only when the game starts and the universe is randomly generated. But for anyone else who was getting sick of sitting through the opening text crawl every time you start a new game with the prologue, you can now press BACK to skip it.
Another significant change is that the angle of your ship's ram scoops now continually affect your movement speed, not just the initial speed at the moment of launch. The original way made sense from a realistic physics perspective - your velocity in space doesn't change since there's no air resistance - but I figured this would make for slightly more interesting gameplay, if your ram scoops get knocked out of line by an asteroid and you need to fiddle with them to optimize your speed again.
I've also done a whole bunch of polishing up of GUI animations to make the moment to moment experience a little nicer on the eye, and added some more tutorial elements to make things more intuitive. So now indicators appear over parts of your ship in severe need of maintenance, showing what tool you need to be using on it.
Finally, did you know that you can use Freezium (in both its raw and bottled form) to replace lost coolant if your generator's coolant tank has sprung a leak? I didn't! I went into the code fully intending to set up that function, only to find I'd already done so at some point and forgotten about it. I did add a tutorial dialogue that lets you know about it, though.
Thanks again for everyone who's taking the time to try out the build and help me with the process of squeezing the bubbles out of the wallpaper on this project! Rest assured I am taking in all the feedback even if I'm not responding much!
Full changelist for 0.1.7:

- Added three new jobs to the sector bulletin boards - junk ball colliding, dust storm scouting, and asteroid belt scouting
- You can now take bulletin board jobs from your ship's Comms menu
- Dust storms now work more like asteroid belts - you still get a little bit of dirt even if you avoid the clouds in the inflight minigame
- Rotated the inflight minigame so you're flying upwards, to be more consistent with the ship's actual direction
- Twiddled a lot of the physics of the inflight minigame to be more engaging
- Ram scoop angle now continually affects travel speed while in motion, not just the speed on launch
- Ram scoops can now be adjusted on the system map menu while in flight
- Switching to autopilot from the inflight minigame now sends you to the system map instead of the main menu
- Added tool prompts that appear to alert you to the positions of components in serious need of maintenance
- Added extra animation and visual flair to most of the GUIs when they enter and leave the screen
- Tweaked the tutorial and made a nicer looking interface for control tutorials
- You can now press BACK to skip the prologue text crawl
Files
Starstruck Vagabond alpha demo 0.1.7
6 MB
May 03, 2021